Cool Links
I love these sites and without them I wouldn't have this site,so thanks, ;) Putting More Link's soon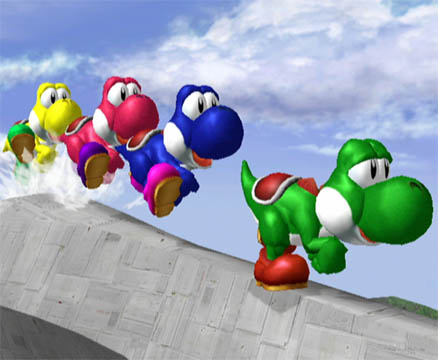 It seems that the Nintendo Sprite Member program has started.If you want to have a link to your site posted here, E-Mail me your site so I can see the coolness factor of the site.Will except most if I HAVE ROOM.
Search Engines to find sprites.
GSA Not really a search engine,but better.GSA has the largest sprite archive on the web! (Now,only to get my archive up.....)

(Note: For some reason, about every three months, it's down. I guess it is pretty big.)
Lycos One of the most visited hubs on the Internet reaching one out of every two web users.
Yahoo! With over half a million sites divided into more than 25,000 categories, Yahoo! is both browseable and searchable.
InfoSeek GO Network is a new brand that brings together the very best of the Internet in one, easy to use place.
Favorite Sites
Ganon's Tower One of the grestest Zelda Fan sites on the web!
Biospark Inc. The site right now that will be hosting my comics.Go there to see several Kirby comics if you wish.
Dirty Power (Rules!) One of the best place's to read their comics or get unqiue tools if you are making a sprite comic of your own.
Add your link here Free Space
Add your link here Free Space
Add your link here Free Space
Add your link here Free Space
Add your link here Free Space
Add your link here Free Space